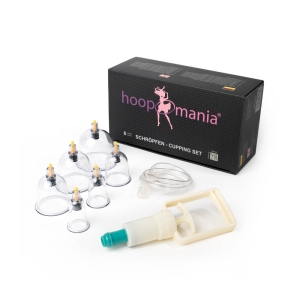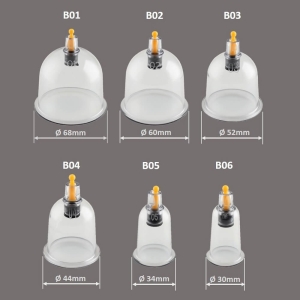 The cupping method is a well-known therapy from Chinese medicine. It is also popular with athletes, as the cupping massage can specifically relieve tension in the muscle and also stimulate the metabolism. The cupping set requires no previous experience and is suitable for beginners.
SKU:

M006

Shipping weight:

0,58 kg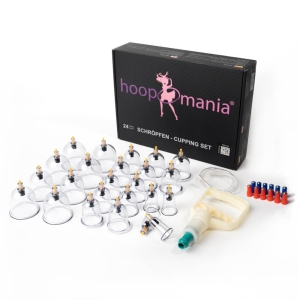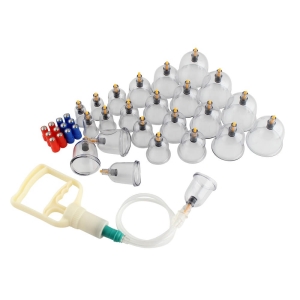 The large cupping set contains 24 cupping glasses and is suitable for non-bloody cupping. The cupping method is often used in naturopathy to strengthen the immune system or to promote blood circulation. The cupping massage has no side effects and can be used independently at home.
SKU:

M016

Shipping weight:

0,80 kg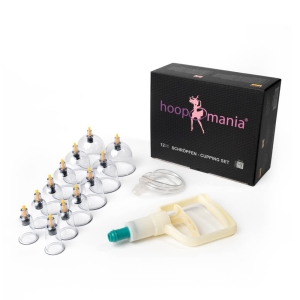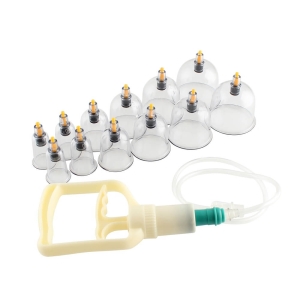 Anyone who suffers from cellulite or acne can alleviate the symptoms through cupping. This is because the cupping method creates a vacuum, which in turn stimulates the lymph flow and thus brings many health benefits. The cupping glass can be placed specifically on affected areas.
SKU:

M012

Shipping weight:

0,68 kg