Acu Neck Support with acupressure massage
order within Express delivery in DE 19.01.2021
Shipping time: 1 - 3 workdays**
Shipping weight: 0,85 Kg
Product weight: 0,26 Kg
EAN: 4260205771662
Recommended retail price:
18,02 £
Save: 79%, that is 14,20 £
Interesting bundle for you:
Neck support including an effective acupressure massage
The increasing digitalization of the workplace means that many people spend day after day a lot of hours in front of a screen. It is important in this context to pay attention to a right posture or ergonomic sitting opportunity in order to prevent painful tensions in the back or neck area. With the presented health-promoting Acu Neck Support, you can purchase an innovative product with noticeable impact on your health.
The key product features and benefits at a glance:
easy and beneficial exercises to relax the neck muscles
improvement of posture and overall mobility
positive effect on blood flow
enjoy a pleasant relaxation during the exercises
flexible in use (neck, back, feet)
easy to use
perfect fitness equipment for home
robust and space-efficient construction
Application examples: How to offer your body an enjoyable break
This modern neck massager has been designed so that it degrades tensions in the neck and back area effectively by means of pressure on so-called trigger points. Pains that are caused by direct pressure on nerves can be reduced by regular exercises. You can use this fitness device flexibly to massage different body zones (see the pictures below).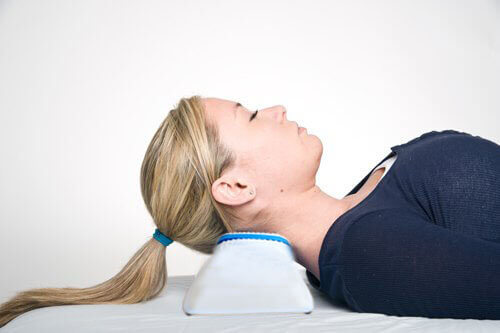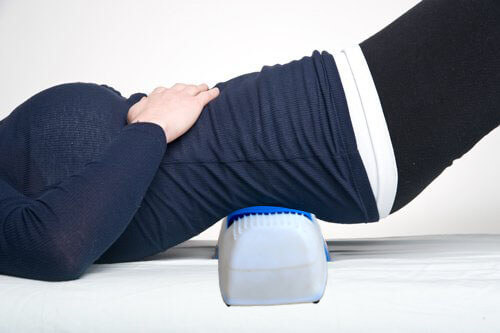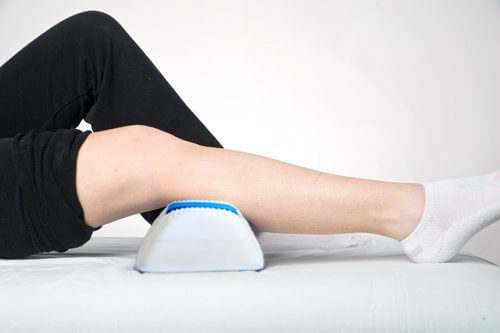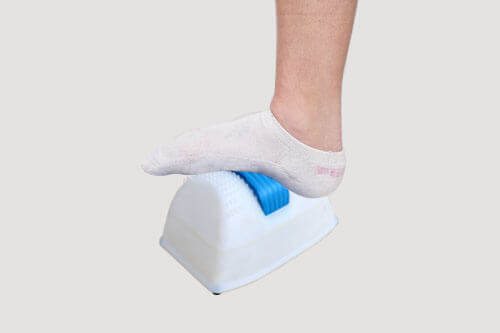 Lie on your back in order to let the neck get massaged on the device in a relaxed posture. In order to enjoy even more variety and to be able to feel the intensity, you should bend your knees in the shown position. Also, you can place the device under the lumbar spine in order to relax this pain sensitive area of your body.
This innovative massager even reaches a pleasant effect below the knee that may contribute to a longed-for relaxation after grueling days. You may even use this Neck Massager while you are standing if you want to enjoy a pleasant foot massage.
Discover now this innovative device for your health and improve every day actively your well-being.
Material:
ABS (plastic), NBR
Weight:
215 g
Dimensions:
21x15.5x10 cm
Colors:
white and blue